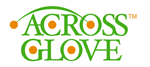 ---
---
---
---
---
PREMIUM PRODUCTS
---
---
---
---
---
GENERAL PRODUCTS
---
---
---
---
---



Our Vision

The motivation for our product development is complaints from end users
In order to provide better solutions to our customers,'—e will continue to innovate.
Customer satisfaction is the biggest of our goals; your requests for new product
development, requirements for quality improvement, and comments and suggestions about our products are welcomed.
By accepting these, we continue to progress in the glove market and provide a better working environment for end users.
Currently our main export destination is Japan.
Our products are acceptable in the highly competitive Japanese market, which is well known for strict quality standards. We have accumulated experience and expertise over the past 15 years from such competitive markets as Japan.
In order to meet customers' expectations across the globe, we continue to innovate.

New Products


Stick GripTM
The Grip Revolution
Finally, Across Glove has found a solution.
Most gloves used for slippery applications have a stiff compound
and a rough surface coating, which is utilized in only (morec)
ŠAvailable in the near future

Eco FitTM
The DMF Free PU Coated Gloves
General PU coated glove is produced by dip coating a mould in
the shape of a hand which has been lined with a seamless
knitted nylon glove into a dispersion of polyurethane (more...)
ŠAvailable in the near future

Comfort HandTM
The Ultimate Softness
Existing fully coated PVC or NBR gloves suffer from the
disadvantage of low operating efficiency and lack of flexibility.
Comfort HandTM has succeeded in mixing and (morec)
ŠNow on sale !

Arctic GuardTM
The Maximum Cold Resistance
Our fully dipped PU gloves have special features:
no hardening at -50Ž (-58‹F) which is excellent in terms of cold resistance by our specially blended compounds.(morec)
ŠAvailable in the near future

Copyright (C) 2007 Across Glove. All Rights Reserved.